Advent Season Blessings
We are blessed at Vital Grandin to celebrate as a community the joyful waiting, preparing and hoping of this Advent season.
The Advent season is a wonderful time to question how we are "Shepherding the Flock".  How are we modelling love to others?
Thank you to students, staff and parents in our school community for your contributions to our district fundraiser supporting the Philippine city of Tacloban, through relief efforts organized by Development and Peace.
We wish all of our students and families all the best in this season as we prepare our hearts, homes and communities for the coming of our Saviour into our lives.
Vital Grandin Elementary School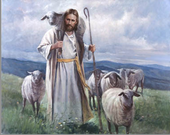 We are a community of caring, sharing and growing. 
We are a Learning Through the Arts (LTTA) school, where arts is used as one way to enhance curricular teaching and learning. 
Recent School News