Vital Grandin Elementary School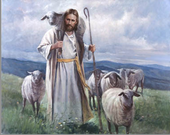 We are a community of caring, sharing and growing. 
We are a Learning Through the Arts (LTTA) school, where arts is used as one way to enhance curricular teaching and learning. 
2015 – 2016 Registration Now On

Register for 2015 - 2016 Bus Service Online
Fees and application forms for the 2015 - 2016 school year are now available. New this year is the convenience of applying and paying your bus fees online. We are pleased to be able to offer the same level of service this year including a new easy pay option.
With the reduction in transportation grants and increasing costs we have done our best to minimize the cost to our families. For a complete list of fees for this year please visit our transportation page.
Important reminders:  Register by July 1st to allow us sufficient time to plan routes for the upcoming year. For those returning students, please hang onto your existing bus pass as we can electronically renew your pass once you have registered for busing.